Landscape Design in St. George, Utah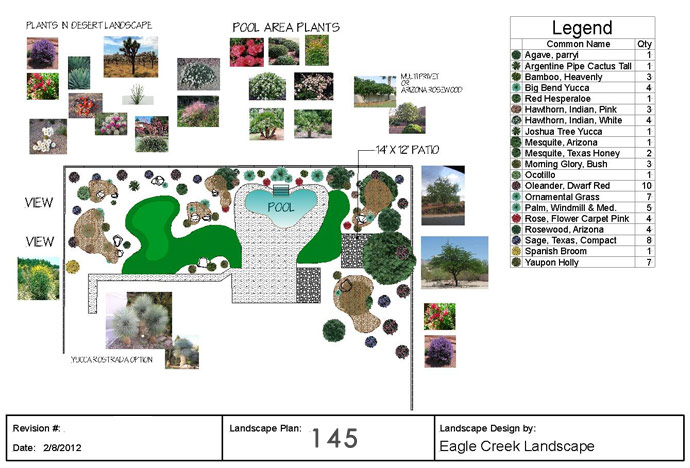 Are you having a hard time deciding how to landscape? Or incorporate all the things you want in your landscaping? We are here to help.
The first step in the designing process will begin with our initial meeting. We will discuss your ideas, personal tastes, and the wants & needs of your landscaping. Then we will need to discuss your landscaping budget. Hopefully the sky is the limit, however, that usually isn't the case. We will always try to design within your budget. Our job is to help guide you.
After this we can take the measurements and photos of the property. We will take notes on sun exposures, soil quality, drainage and possible erosion concerns. Once we have all the information we can put together your landscape proposal.
We also offer computer generated landscape designs. These designs can visually help you with your project and will also help with any HOA approvals.
Computer generated designs start at $350. We will work hard to create a Master Plan that will work for your needs. Save time and money when the job is done right. Once our proposal has been approved and we received a down payment, the job will officially be scheduled. We take pride in all of the work we do. We use proven industry grade equipment and supplies and are fully licensed and insured.
If you are interested in a landscape estimate or design - Click Here.